Bandar Meru Raya, a flagship development project by the Perak State Development Corporation (PKNP), is the largest master-planned urban centre in the capital of Perak State.

Shangri Residence is situated next to the Jelapang Toll Interchange of the North-South Expressway where it enters Ipoh from the north.

Shangri sits directly opposite the 19-Storey Perak Techno Trade Centre (PTTC) building, a prominent MSC-compliant office building in Bandar Meru Raya.

Shangri Residence designed as a Senior Living Project or Retirement project, a 20-storey with 4 blocks and offer 580 apartment unit. It is at the same time a lifestyle project in all its forms where daily living conveniences, time-saving help, and quality-of-life-enhancing services will specially provide in Shangri project.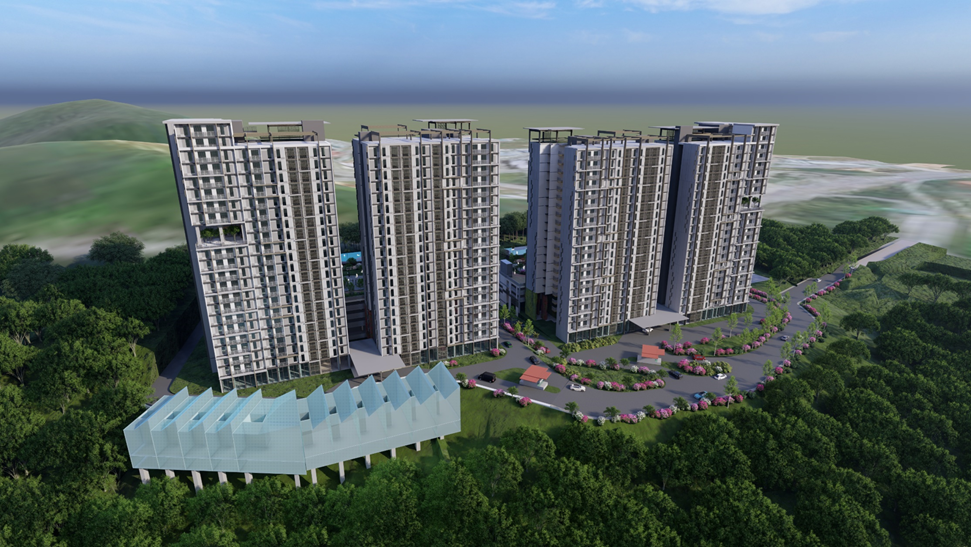 Artist Impression of Shangri Residence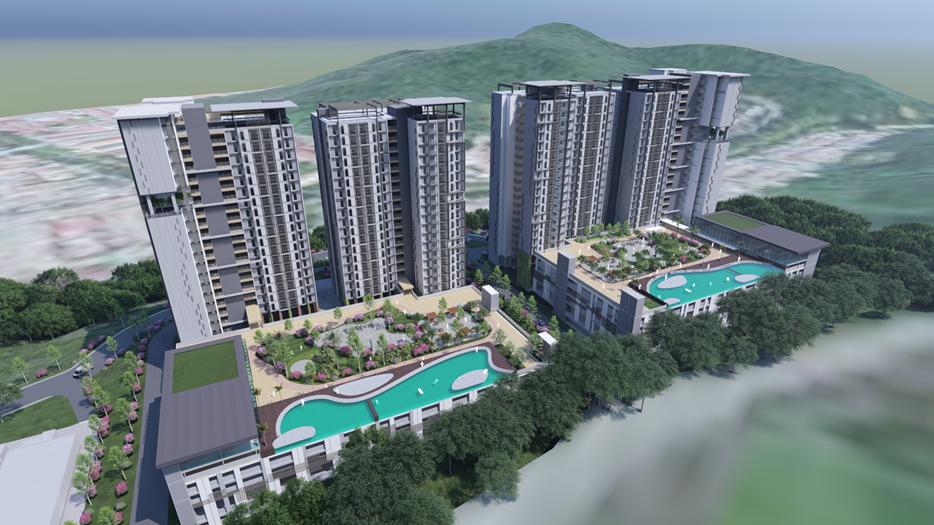 Artist Impression of Shangri Residence (Rear View)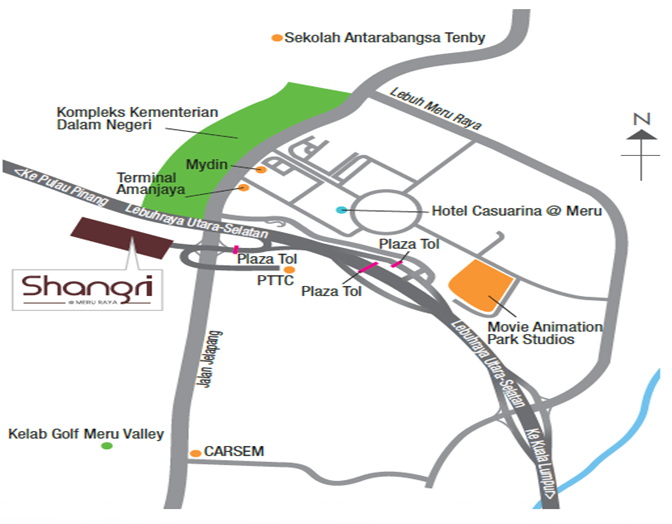 Location Plan

Bandar Meru Raya is the up and coming second city centre of Ipoh. Dubbed as 'Mini Putrajaya of Ipoh', the township now houses a number of government offices, Amanjaya Bus Terminal, hotel and convention center, MYDIN Hypermarket, international school.

Amanjaya Bus Terminal MYDIN Hypermarket International school